Your front-row seat to USS Constitution.
Image refreshes several times daily.
Check out the entire series of ConstitutionCam photos! >>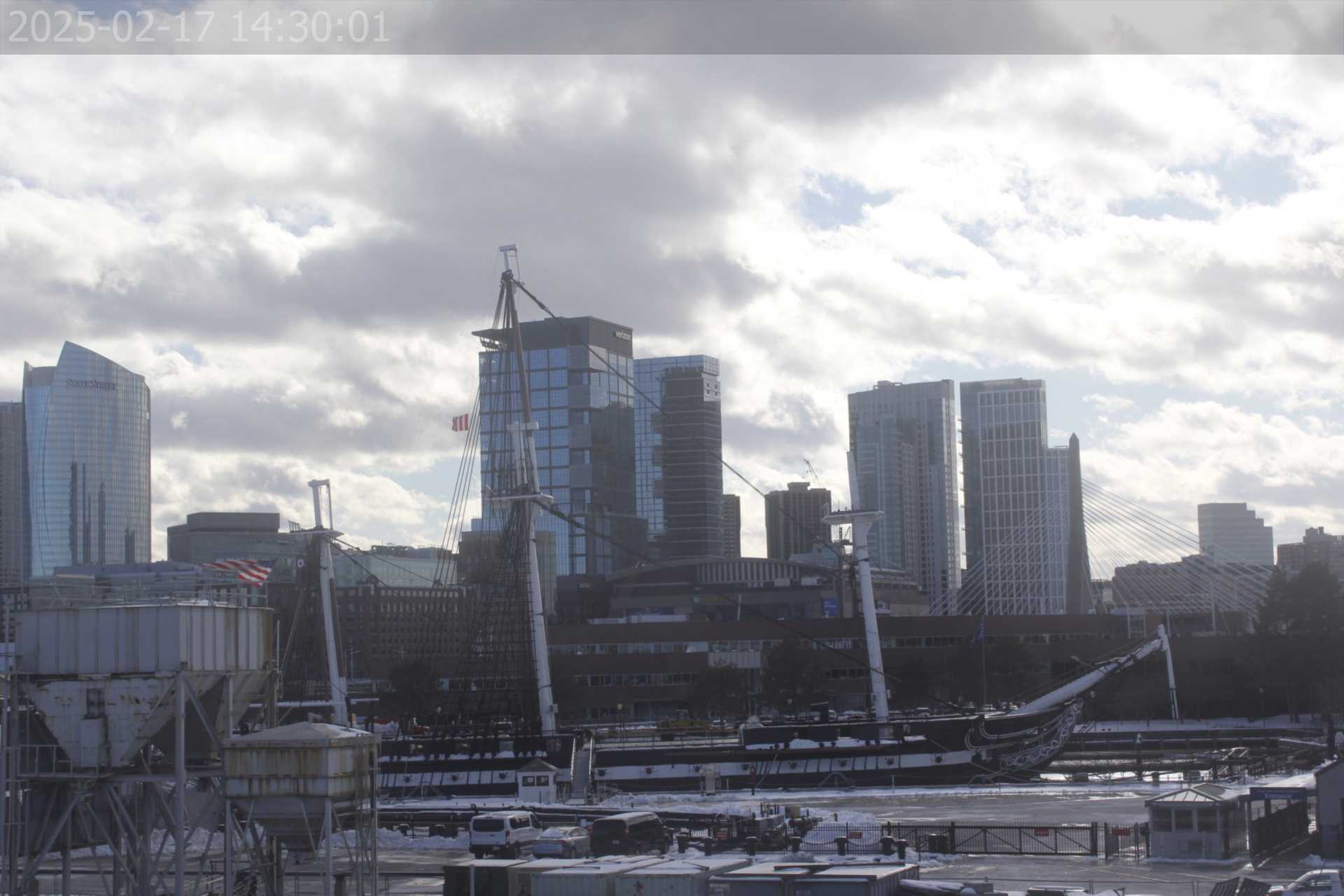 ConstitutionCam displays photographs from a unique vantage – outside a third floor window of the USS Constitution Museum!
Check back often for the most recent photos of "Old Ironsides." The ship is berthed at Pier 1 West in the Charlestown Navy Yard and is open to visitors. Check the Navy's website for up-to-date hours and visitation information. The USS Constitution Museum is open 7 days a week.