Ship's Crew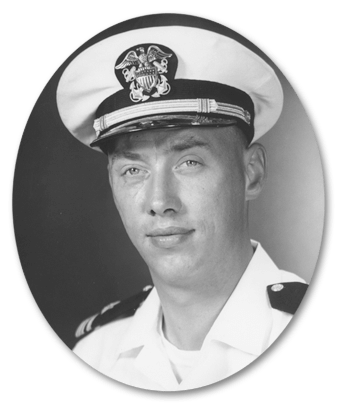 John Christopher Kelleher
Rank(s): Lieutenant
Dates of Service: 8/29/1963 - 6/28/1965
Birth Date: 10/17/1936
Death Date: 8/5/2018
John Kelleher was born in Hingham, Massachusetts on October 17, 1936 to John J. and Hilda Kelleher. He graduated from Boston College with a Bachelor of Science in Natural Science in 1958. In 1960, he was commissioned from Officer Candidate School in Newport, Rhode Island. He then served as a reserve officer on active duty from October 14, 1960 until April 14, 1962, when he was promoted to lieutenant junior grade. During the Vietnam War, Kelleher served as Executive Officer of USS Whitfield County and as an officer on USS Oriskany.
On August 29, 1963, Kelleher became commanding officer of USS Constitution. Two hundred people were on board the ship to watch the ceremony. Starting in October 1963, Constitution began its first significant refurbishment since the 1920s. The frigate was drydocked from December 3, 1963 to March 25, 1964. During this time, no visitors were allowed aboard. Four-hundred thousand dollars had been allotted from Congress for the work, which included replacing the copper sheathing and cutwater, and inspection of the hull. It was during this 1963 renovation that Constitution's restorers began having difficulty finding the proper materials for an authentic restoration. On October 1, 1964, Kelleher was promoted to lieutenant. He left Constitution on June 28, 1965.
After his time on Constitution, Kelleher spent two more years in the navy and earned two bronze stars during his tenure. He and his wife, Dianna, were married in October 1964. He received a Master of Business Administration from Boston College in 1965 and worked as a sales director for numerous technology companies. He later retired to Brewster, Massachusetts.
---