October 20, 2020
USS Constitution and Museum to Celebrate 223rd Birthday with 21-Gun Salute, Live Video Presentation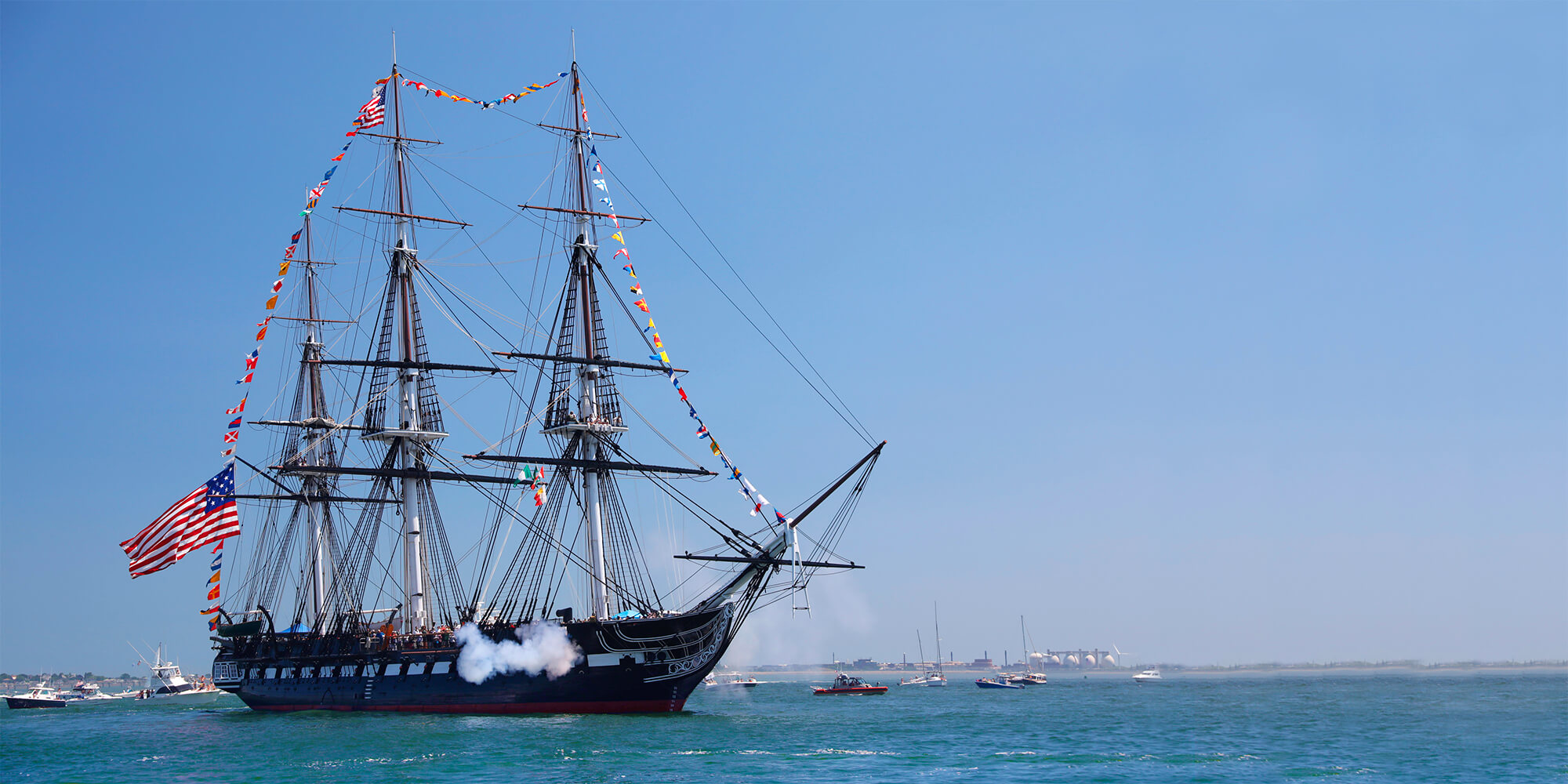 BOSTON (October 20, 2020)–USS Constitution and the USS Constitution Museum are scheduled to celebrate the 223rd birthday of the oldest commissioned warship afloat in the world during a Facebook Live presentation, Wednesday, October 21.
The broadcast will begin at 12:30 p.m. Eastern Time, highlight pivotal moments in USS
Constitution's history, launch a special Museum project with Boston Public School students,
announce a special birthday gift, and conclude with a 21-gun salute fired from the ship.
The event will showcase a reversed timeline, as the Ship's sailors and Museum educators discuss
significant milestones in the ship's history, leading back to its launch on Oct. 21, 1797.
The live stream will be available on the U.S. Navy's Facebook page www.facebook.com/usnavy
as well as on USS Constitution's www.facebook.com/ussconstitutionofficial and the USS
Constitution Museum's www.facebook.com/ussconstitutionmuseum.
USS Constitution is the world's oldest commissioned warship afloat, and played a crucial role in
the Barbary Wars and the War of 1812, actively defending sea lanes from 1797 to 1855.
USS Constitution was undefeated in battle and destroyed or captured 33 opponents.
The ship earned the nickname of "Old Ironsides" during the war of 1812 when British
cannonballs were seen bouncing off the ship's wooden hull.
The active-duty Sailors stationed aboard USS Constitution provide free tours and offer public
visitation to more than 600,000 people a year as they support the Ship's mission of promoting the
Navy's history, maritime heritage, and raising awareness of the importance of a sustained naval
presence.
The Ship's current hours for public visitation are Friday to Sunday, 10 a.m. to 4 p.m., and live
virtual tours are available Monday to Thursday at 10 a.m. on the Ship's Facebook page.
To ensure the safety of guests and USS Constitution's sailors during the Coronavirus (COVID-
19) pandemic, the crew follows all preventative guidance from the Centers for Disease Control
(CDC), Department of the Defense and Navy leadership.
At this time, no sailors assigned to USS Constitution have tested positive for COVID-19.
Guests of Charlestown Navy Yard are also encouraged to visit the USS Constitution Museum.
The Museum serves as the memory and educational voice of USS Constitution by collecting,
preserving, and interpreting the stories of "Old Ironsides" and those associated with her.
This award-winning non-profit provides an environment where inter-generational groups seeking
an enjoyable and educational experience can have fun while learning and exploring history
together.
The Museum's mission is to engage all ages in the story of Constitution to spark excitement
about maritime heritage, naval service, and the American experience. For more information, visit
usscm.org.