Your front-row seat to the restoration.
Image refreshes every 20 minutes.
Check out the entire series of ConstitutionCam photos to see "Old Ironsides" as she looked in dry dock! >>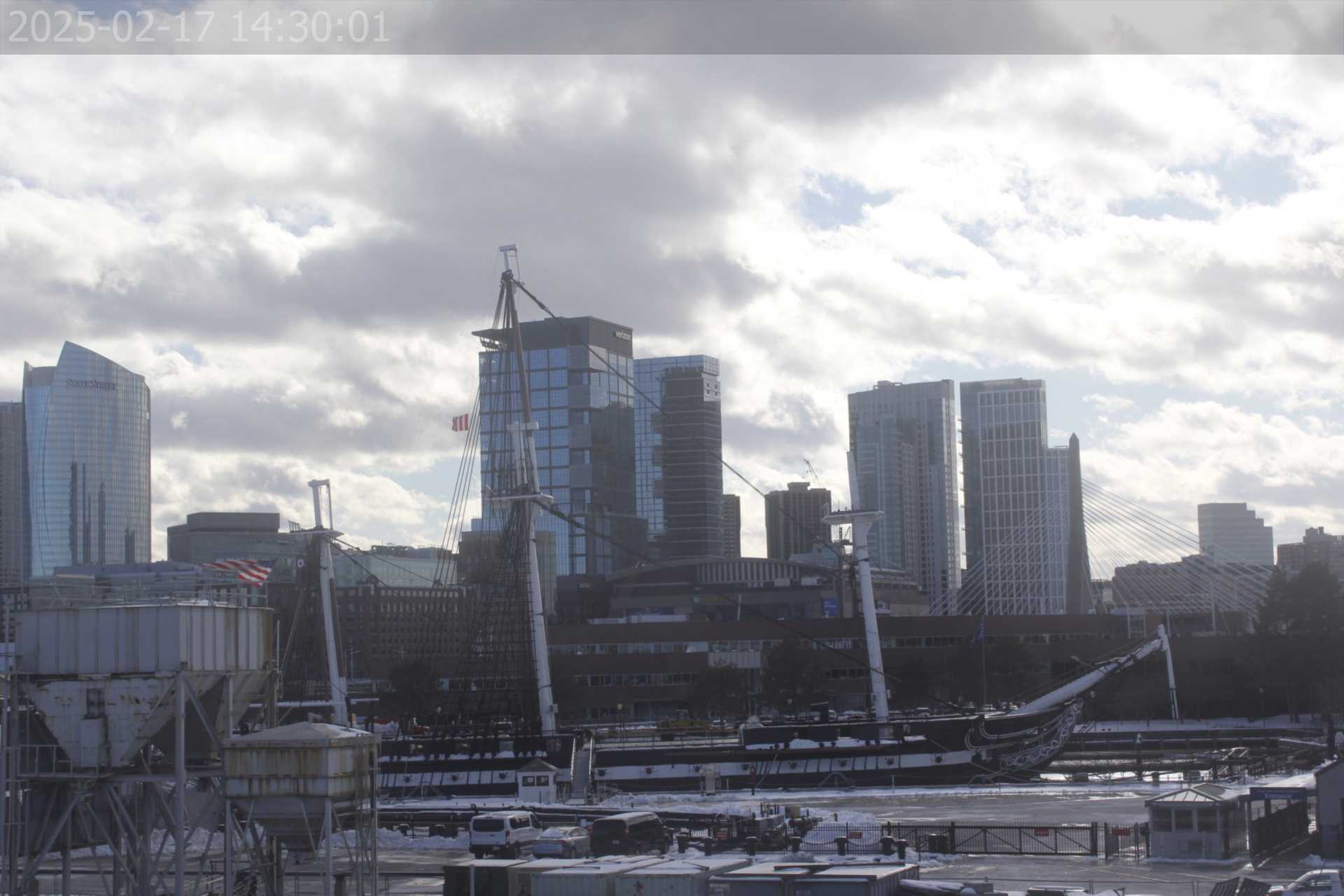 ConstitutionCam displays photographs from a unique vantage – outside a third floor window of the USS Constitution Museum!
Check back often for the most recent photos of "Old Ironsides." The ship is currently berthed at Pier 1 East and is closed to the public as her first major restoration of the 21st century comes to an end. The USS Constitution Museum is open right next door with exhibits highlighting the restoration and historic Dry Dock 1.