Your front-row seat to the restoration.
Image refreshes every 20 minutes.
Check out the entire series of ConstitutionCam photos! >>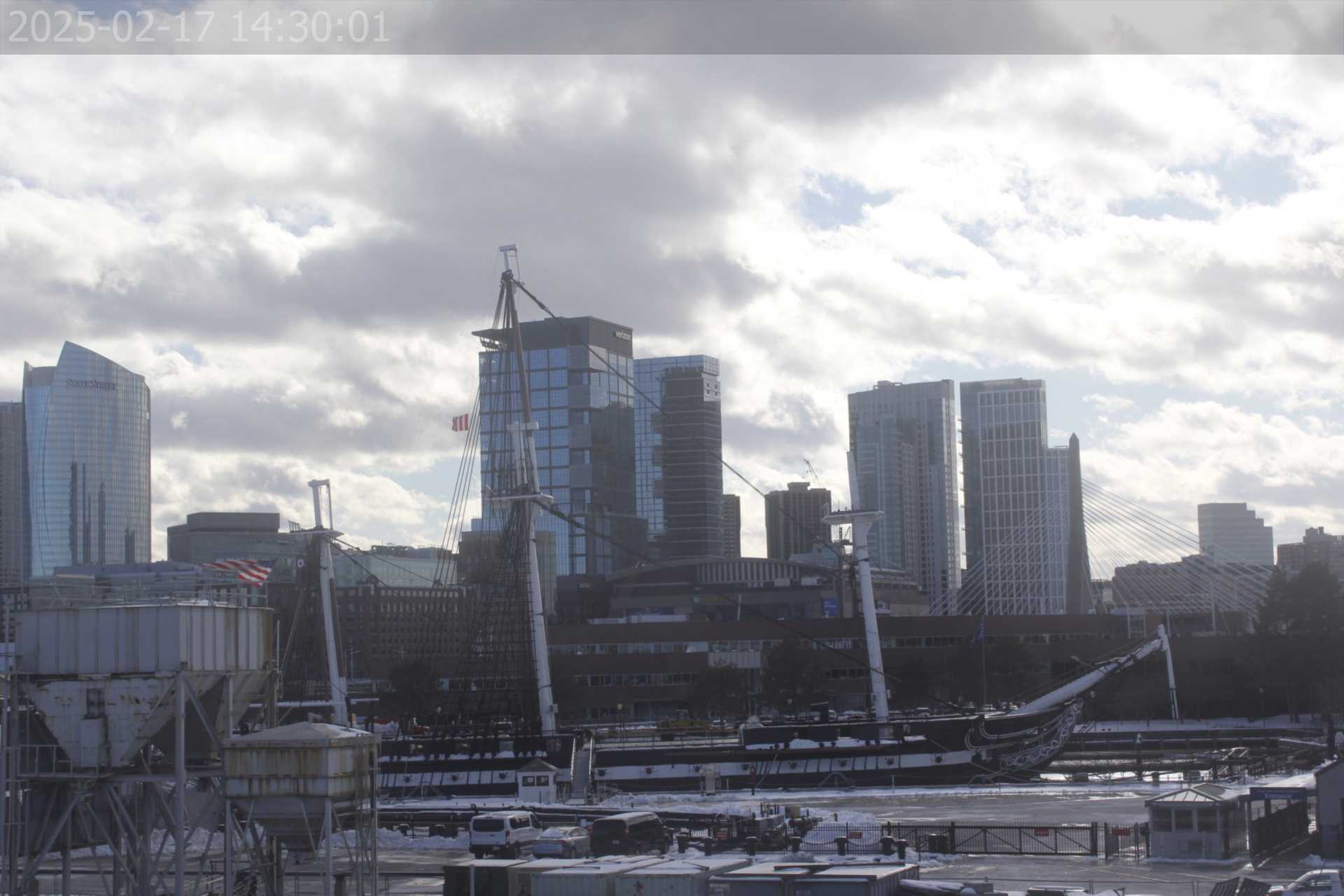 ConstitutionCam displays photographs from a unique vantage – outside a third floor window of the USS Constitution Museum. The image will automatically refresh every twenty minutes.
Check back often for the most recent photos of "Old Ironsides" in Dry Dock 1 during her current restoration. Better yet, come see the ship in person! This is a unique opportunity to view the ship out of the water. The USS Constitution Museum is right next door to Dry Dock 1 and features new exhibits highlighting the restoration.
USS Constitution will be re-floated out of dry dock on the night of July 23-24, 2017. The USS Constitution Museum will be open all night and we welcome you to witness this historic event with us! Learn more here.