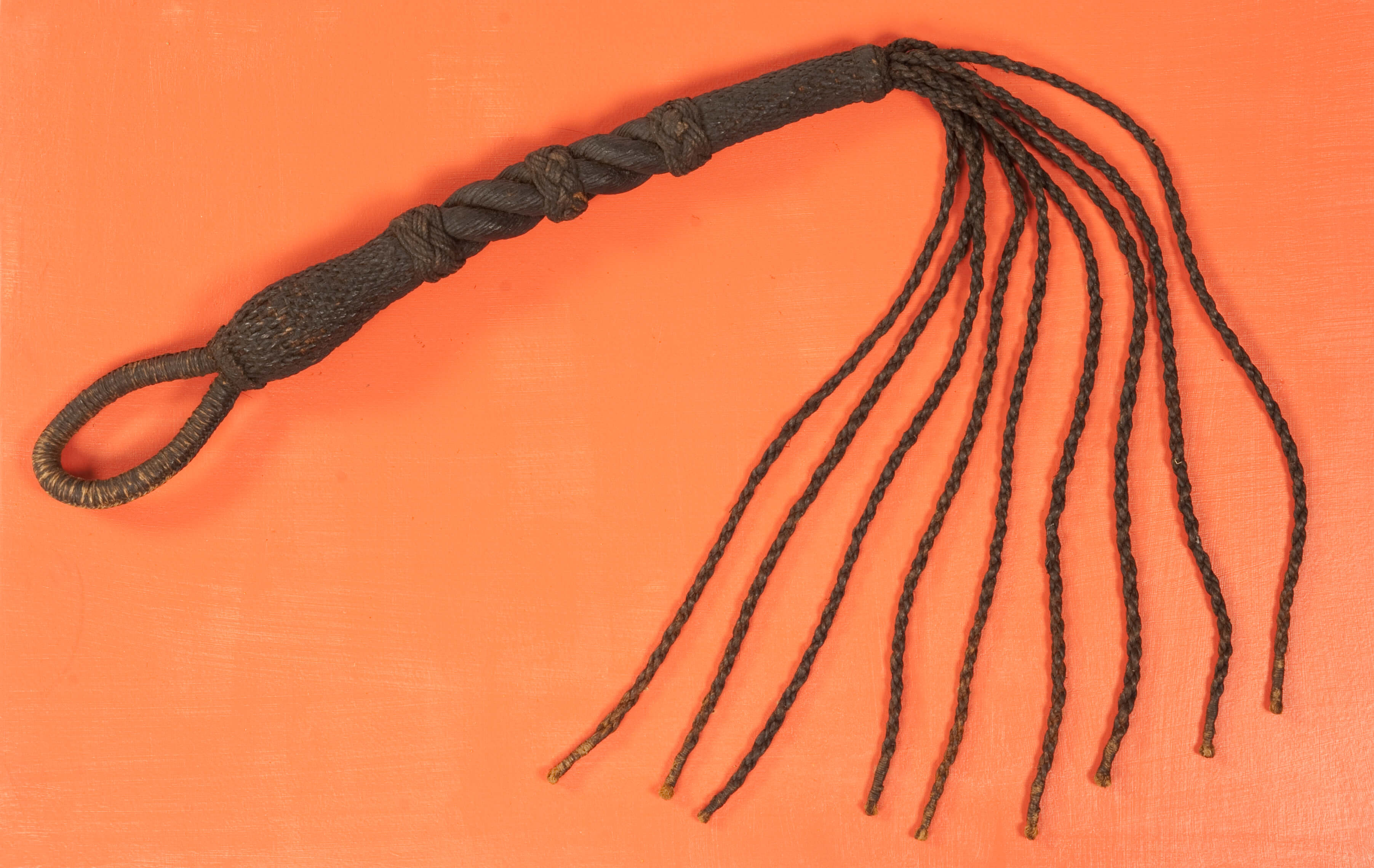 Cat o' Nine Tails
Flogging, a form of severe corporal punishment, was implemented on board vessels in the United States Navy through the first half of the 19th century. It was a punishment usually reserved for the most serious offenses, though it was occasionally used more indiscriminately by some captains. Floggings were usually executed by the boatswain's mate and witnessed by the entire crew. The offender was tied to the ship's rail and whipped with nine knotted cords, known as a cat o' nine tails. The cruel spectacle was a brutal yet effective way to ensure the crew obeyed orders. Congress abolished flogging on all U.S. Navy ships in 1850.
This cat o' nine tails is composed of nine lengths of tarred, braided hemp with ends lashed. The rope forming the stiff, thick handle is twisted, knotted, braided, and tarred, with a wrist loop at the top. The instrument measures 38 1/4 inches long overall, with the nine individual "tails" measuring approximately 18 inches each.
Date Created
19th century
Medium
Hemp, Tar
Dimensions
[H]38 1/4 in. [W]2 1/2 in.
Catalog Number
2109.1
Credit Line
USS Constitution Museum Collection.
Terms of Use


This work is licensed under a Creative Commons Attribution-NonCommercial-NoDerivs 3.0 Unported License