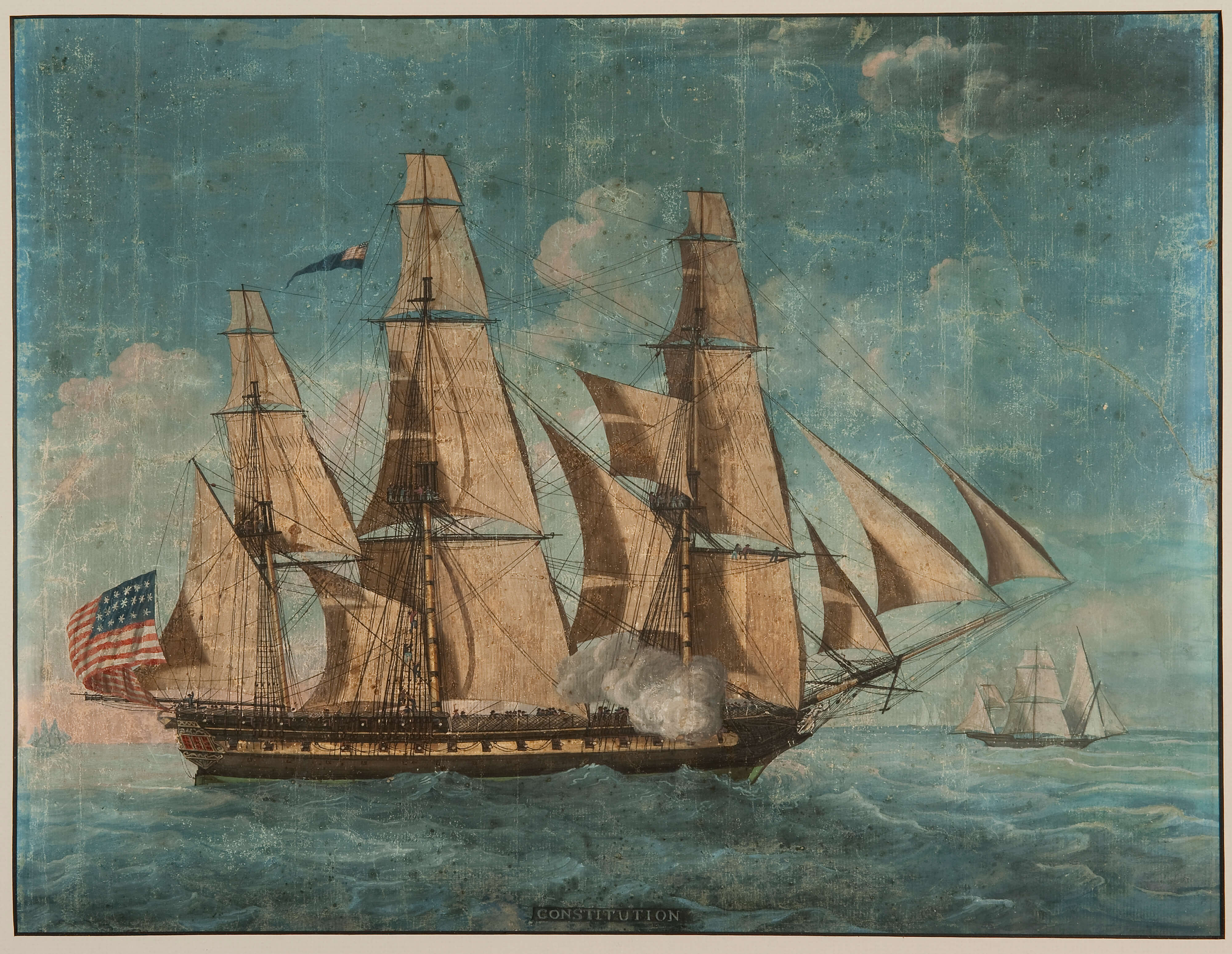 CONSTITUTION
This watercolor and gouache painting, attributed to Michele Felice Corné and completed about 1803, is the earliest known depiction of USS Constitution. The image reflects the ship's appearance after having already undergone several refits since its launch in 1797, and shows much of the complement of sails set and the original Hercules figurehead on the bow. The figurehead was destroyed in 1804 when Constitution and USS President collided while on patrol in the Mediterranean during the First Barbary War.
Corné was born in Elba, Italy in 1752 and eventually settled in Massachusetts, where he established himself as a premiere artist noted for his detailed maritime paintings. He first settled in Salem, then in Boston, and finally in Newport, Rhode Island, where he died in 1845. Among his pupils was the American maritime artist George Ropes, Jr., who also produced well-known artwork of Constitution.
On August 18, 2012, the United States Postal Service featured Corné's painting on a Forever stamp commemorating the bicentennial of the War of 1812.
Creator
Attributed to Michele Felice Corné
Date Created
c. 1803
Medium
Paper, Watercolor paint
Dimensions
[H]15 3/8 in. [W]20 1/8 in.
Catalog Number
296.1
Credit Line
Courtesy of the Navy Art Collection.
Terms of Use


This work is licensed under a Creative Commons Attribution-NonCommercial-NoDerivs 3.0 Unported License