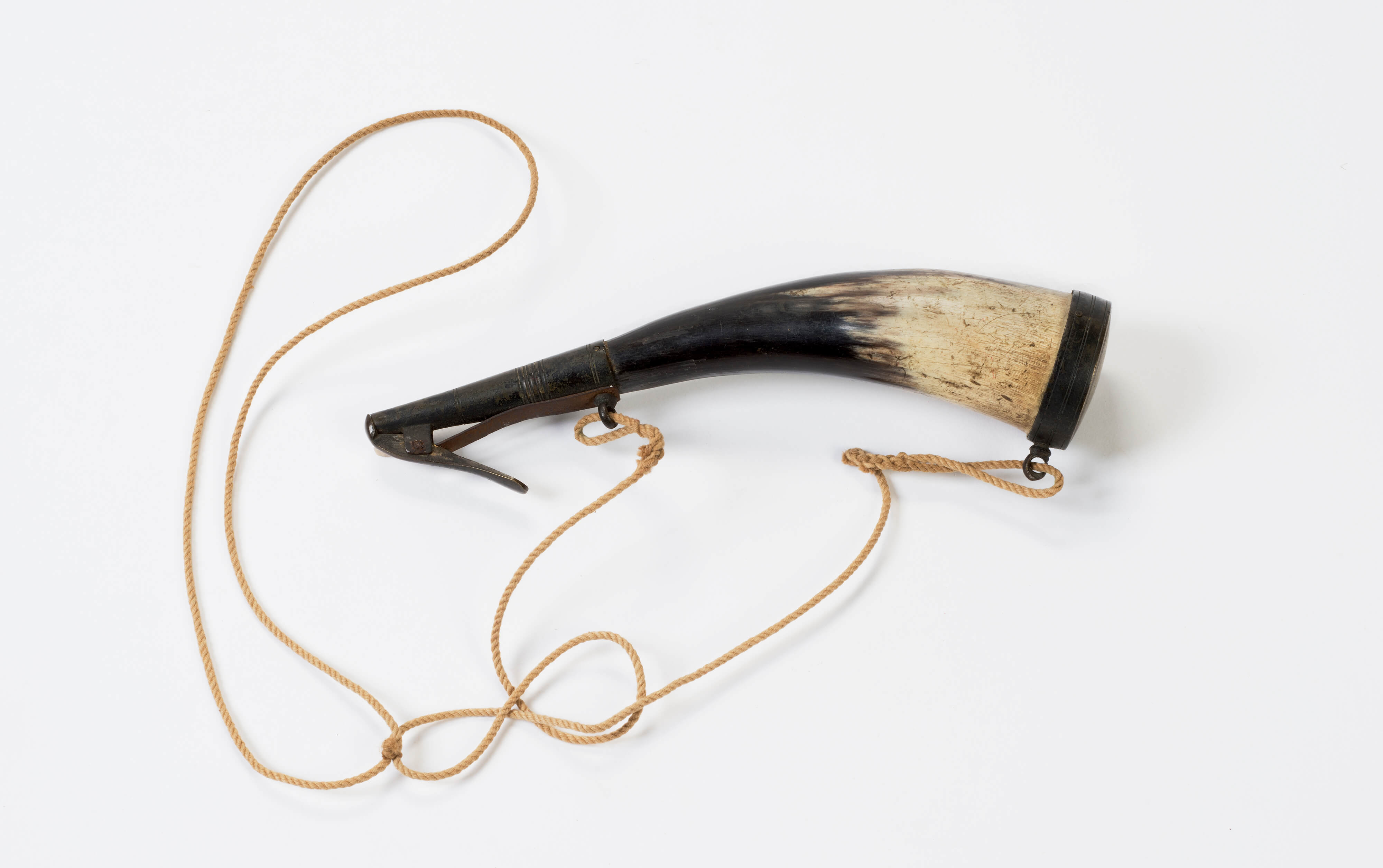 Powder Horn
This is an example of the type of powder horn used by United States Marines in the early 19th century. The hollowed-out horn carried gunpowder that could be poured out with one hand using the spring-operated closing lever on the end. Marines stationed on the fighting tops were armed with Harpers Ferry rifles along with powder horns and loose balls. Additionally, horns were used to carry the finer powder used to prime long guns and howitzers.
Date Created
1800-1820
Medium
Brass, Horn, Steel, Rope
Dimensions
[H]2 1/2 in. [W]2 1/8 in.
Catalog Number
145.1
Credit Line
Naval History & Heritage Command Detachment Boston Loan
Terms of Use


This work is licensed under a Creative Commons Attribution-NonCommercial-NoDerivs 3.0 Unported License